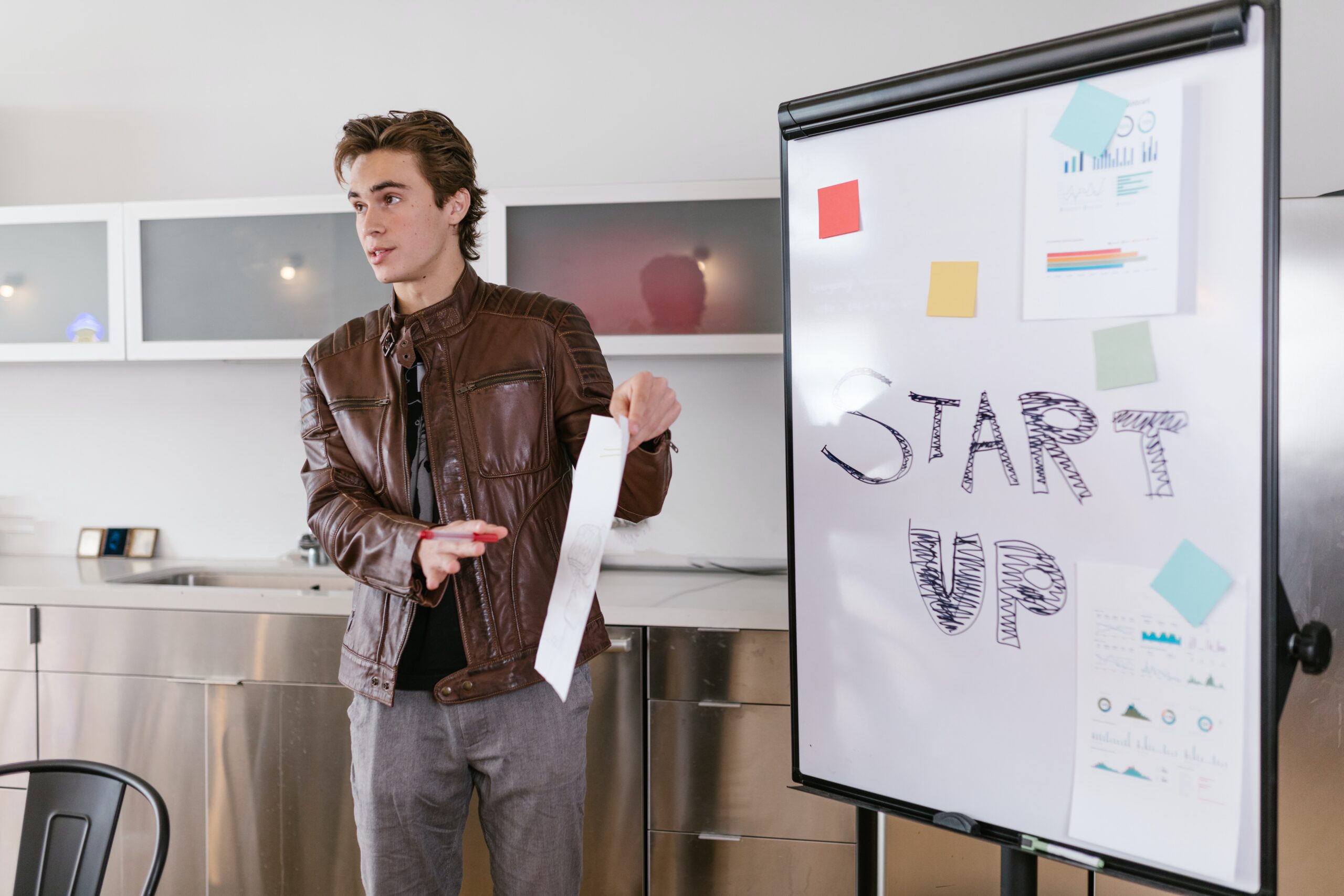 Are you feeling the pinch as the cost of living in Singapore continues its upward spiral, exacerbated by the recent hike in GST to 9%? These challenging times make saving a daunting task, especially for those earning below the median income. After deducting essentials and contributing to CPF, how much can one realistically save each month?
In an era where job security is uncertain, relying solely on a single income stream poses significant risks. Job cuts, retrenchments, and technological advancements leading to labor cost reductions are becoming prevalent. However, amid this uncertainty, there's a beacon of hope—starting a side hustle. A side hustle not only provides an additional income stream but also acts as a safeguard for your financial future.
As someone who firmly believes in the power of increasing income, I advocate for the exploration of multiple income streams. It's not merely a financial strategy; it's a practical approach to navigating the dynamic landscape of today's economy. Join me in this journey as we delve into 10 lucrative side hustles tailored for different lifestyles, offering not just extra cash but a shield against the uncertainties that the future may hold. Whether you're a student, a 9-to-5 hustler, or a stay-at-home parent, there's a side gig tailored just for you. So, let's dive in and explore these fantastic opportunities to start earning extra income in Singapore.
Table of Contents
#1 Online Marketplace Seller
Have some unused items lying around? Why not turn them into cash? Becoming an online marketplace seller on platforms like Carousell is a fantastic way to declutter your home while making money.
Becoming an online seller isn't just about offloading stuff. It's about smartly turning unused items into a profitable venture. By curating high-quality listings with clear images and appealing descriptions, sellers can attract potential buyers. It's not just about selling personal items but also scouting for good deals or unique items at a bargain to resell at a profit. For instance, turning a hobby like collecting vintage vinyl records or limited edition sneakers into a business by selling them online.
Take my personal experience, for instance. I love flipping my old clothes on these platforms. It's a win-win: decluttering my wardrobe, making space for new stuff, and earning extra dough.
How it goes: When my wardrobe needs a refresh or I'm bidding farewell to items, I pick out the good stuff, snap clear photos, craft appealing descriptions, and set reasonable prices for a profit. Remember, patience is key in this bustling marketplace.
Just remember, patience is key, as Carousell can sometimes be referred to as 'Carouhell' due to bargain-seekers. But with the right strategy and persistence, you'll find success in this bustling online marketplace.
#2 Pet-Sitting
Do you adore animals? Why not turn your love for furry friends into a side hustle? Many pet owners in Singapore are willing to pay someone trustworthy to take care of their pets while they're away. Platforms like Pawshake or Petbacker offer opportunities to provide pet-sitting services.
Pet-sitting isn't merely spending time with furry friends. It's about offering tailored services that cater to pet owners' specific needs. For example, providing additional services like administering medication, accommodating specific dietary or exercise routines, or ensuring pets' emotional well-being in the owner's absence. The value lies in creating a reliable and trustworthy service that provides peace of mind to pet owners, offering comprehensive care and companionship while they're away.
Whether it's walking dogs or caring for cats, you can earn anywhere between $15 to $25 per walk or visit. It's a win-win: cuddles with pets and extra cash.
Let's delve into the world of pet-sitting and explore more examples of how you can make a difference in the lives of pets and their owners.
Dog Walking: Many pet owners lead busy lives and may not have enough time to take their dogs for regular walks. This is where you can step in as a dog walker. You can offer your services to dog owners who need someone to take their furry companions for walks and provide them with exercise and fresh air. It's a win-win situation as the dogs get the exercise they need, and you get to spend quality time with them while earning money.
In-Home Pet Care: Some pet owners prefer their pets to be looked after in the comfort of their own homes. As a pet-sitter, you can offer in-home pet care services where you visit the pet owner's home to feed, play, and provide companionship to their pets. This allows the pets to remain in a familiar environment, reducing stress and anxiety. You can customize your services based on the needs of the pet, such as administering medication or grooming.
Overnight Pet-Sitting: For pet owners who are going on vacation or need to be away for an extended period, overnight pet-sitting services are in high demand. This involves staying overnight at the pet owner's home, ensuring that the pets have company and are well taken care of. It can be a great option for pet-sitters who are comfortable with a longer-term commitment and enjoy the company of pets throughout the day and night.
Pet Boarding: If you have a pet-friendly home and the necessary space, you can offer pet boarding services. Pet owners can leave their pets with you for a specific duration, and you'll provide them with a safe and comfortable environment. Make sure to create a pet-friendly space with proper bedding, food, and water arrangements. Offering boarding services can be a wonderful way to foster a sense of community among pet owners while earning income.
Specialized Pet Care: Some pets require specialized care due to their unique needs or medical conditions. For example, you may come across pet owners who need assistance with diabetic pet care, administering medications, or providing physical therapy for their pets. If you have experience or knowledge in these areas, you can offer specialized pet care services, which can be highly valued by pet owners seeking dedicated attention for their pets' specific needs.
Cat Sitting: While dogs are often associated with pet-sitting, cat sitting is equally important and in demand. Cats are independent animals, but they still require care and attention when their owners are away. Cat sitting can involve feeding, cleaning litter boxes, and spending quality time playing with and grooming the cats. Cat owners appreciate knowing that their feline friends are well looked after and receive the care they deserve.
#3 Freelance Writing
If you have a way with words, why not consider freelance writing? It's a flexible side hustle that allows you to showcase your writing skills and earn money.
Freelance writing is more than just churning out content. It's about utilizing expertise to contribute to various niches, such as personal finance, health, or technology. Writers can provide valuable insights, thoroughly researched articles, and engaging content that caters to the specific needs of different platforms or audiences. For instance, creating in-depth and well-researched personal finance blog posts that offer actionable tips and advice to readers seeking financial guidance.
Platforms like Upwork and Fiverr are excellent places to find freelance writing gigs. From writing blog posts to crafting engaging website copy, your words can make a difference. For instance, you can contribute to personal finance blogs, sharing your knowledge while building your freelance writing portfolio.
This personal finance blog of mine is also a part of my freelance writing although I am not making income off it at the moment.
Update as of 11/5/2023: I've just completed my first paid gig on TD Ameritrade's Transition!.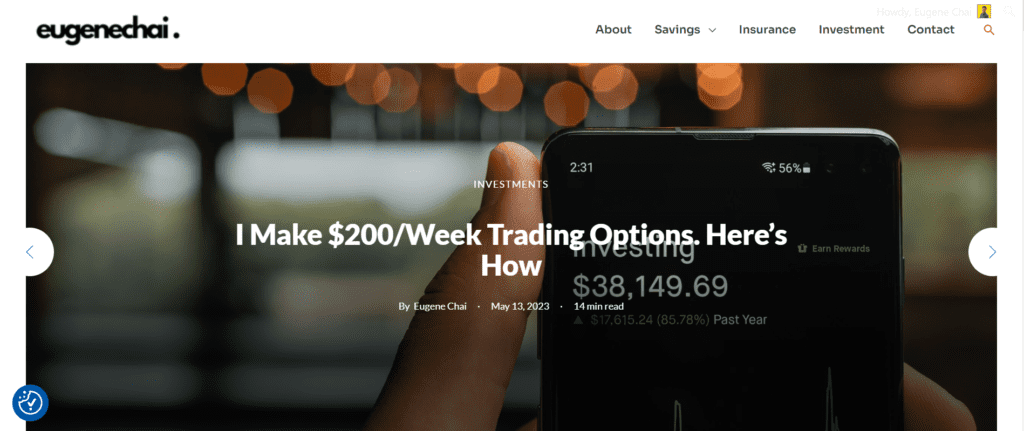 #4 Food Delivery
Love food and the freedom to set your own schedule? Food delivery might be the perfect side hustle for you. Companies like GrabFood or Foodpanda are always on the lookout for delivery riders. You can choose your working hours and earn money while staying active. While it may not always be easy to make money as a food delivery rider in Singapore, it can still be a viable option for earning extra income. Just make sure to manage your time and choose the right locations to maximize your earnings.
Beyond simply delivering food, the flexibility in working hours allows individuals to strategize their routes and optimize earnings. For instance, identifying peak hours or busy locations to maximize the number of deliveries and earnings. Moreover, developing relationships with regular customers can result in better tips or consistent orders, enhancing overall income. Additionally, food delivery provides an opportunity to explore different areas of the city and meet new people, expanding social connections while earning.
I know of food delivery riders who deliver food on the weekends and earn a few hundred dollars extra. However, I did watch a recent video on CNA that it is not easy to make money as a food delivery rider in Singapore. In this case, you may want to look at the other gigs in this article.
#5 Graphic Design
Are you a creative soul with a knack for design? Put your skills to good use and offer freelance graphic design services. From designing logos and websites to creating eye-catching marketing materials, the demand for graphic designers is high. You can market your services on social media platforms or join freelance platforms like Fiverr or 99designs. Depending on the complexity of the projects, a freelance graphic design gig can fetch you at least a hundred dollars or more if you excel at your craft.
It's more than just creating visuals. Graphic designers offer a creative edge by crafting unique and impactful designs that cater to clients' branding or marketing needs. They engage in a deep understanding of a client's brand identity, target audience, and visual communication strategy. For example, by designing a logo that resonates with a company's ethos, creating website visuals that enhance user experience, or developing compelling marketing materials that attract attention and drive sales.
#6 Rent Out Your Room
Do you have an extra room or space in your home? Why not consider renting out your home? With Singapore being a popular tourist destination, there's a constant demand for accommodation. By renting out a room or even your entire home, you can earn extra income. Set your own price, customize your availability, and welcome travelers from around the world.
Singapore is known for its high property prices, making it a lucrative opportunity for homeowners to rent out their rooms and maximize their earnings. The soaring property market in Singapore has created a favorable environment for individuals looking to generate extra income through room rentals. In the current property market, it's possible to earn up to $2,000 for a single room. It's a fantastic way to monetize your unused space while meeting new people. This is one of the most profitable gigs listed on this article, and I highly recommend to start with this gig especially if you have an extra room in your home.
Renting out a room isn't just about making money from available space. It's about adapting the space to create an inviting and comfortable environment for renters. It includes furnishing the room with essentials, providing a welcoming atmosphere, and being a responsive and considerate host. It's important to note that renting out a room comes with responsibilities, such as managing tenant relationships, ensuring legal compliance, and maintaining the property's upkeep. Additionally, understanding the legal and administrative requirements of renting, such as tenancy agreements, rights and responsibilities of tenants, and complying with regulations to ensure a hassle-free and legally sound arrangement
#7 Photography
If you have a passion for photography, why not turn it into a lucrative side hustle? Many individuals and businesses are in need of professional photography services. You can specialize in events, such as weddings or corporate functions, or focus on portrait sessions for individuals and families. Showcase your photography skills on social media platforms and leverage specialized platforms like Snappr or SweetEscape to reach a wider audience. Capturing priceless moments while earning extra income? It doesn't get much better than that!
Photography gig earnings can be influenced by several factors, including your experience and reputation, the market demand in your area, the level of competition, your marketing efforts, and your ability to deliver high-quality results. Depending on the type of photography services, prices typically range from a few hundred dollars to over a thousand dollars, depending on client's specific requirements and budget. Building a strong portfolio, establishing relationships with clients, and continuously honing your skills can contribute to your long-term earning potential in the photography industry.
Professional photography transcends taking photos; it's about capturing emotions and telling stories. Photographers aim to create a narrative and evoke feelings through their images. For instance, by documenting weddings or events, they encapsulate the essence of the moment and provide clients with lasting memories. Moreover, it involves continuous learning and upgrading equipment to adapt to evolving client needs and industry trends.
#8 Ride-Sharing
If you enjoy driving and meeting new people, ride-sharing can be an excellent side hustle for you. Sign up to become a driver with companies like Grab or Gojek and hit the road. You have the freedom to choose your working hours and earn money while providing transportation services. Whether it's a short trip or a longer ride, each journey brings you closer to your income goals.
Engaging in ride-sharing services can not only provide you with a flexible source of income but also help cover the expenses associated with owning and maintaining a car. By offering rides to passengers through platforms, you can earn money while offsetting some of the costs related to fuel, maintenance, and insurance.
Ride-sharing is beyond just providing rides. It involves strategic planning to optimize earnings, such as selecting specific times or locations to pick up passengers. Additionally, ensuring a pleasant and safe travel experience for passengers to maintain positive reviews, potentially leading to increased demand and better earnings. Ride-sharing also allows drivers to save on their own commute expenses by picking up passengers heading in the same direction, effectively turning a routine journey into a money-earning opportunity.
My friend John does ride-sharing daily to cover his petrol costs. In the morning, he picks up a passenger along his commute to work, earning money while heading in the same direction. Similarly, on his way back home, John selects a passenger who needs a ride towards his residence, allowing him to offset his petrol expenses effectively. By strategically picking up passengers during his daily commute, John maximizes his ride-sharing income while minimizing his fuel costs.
#9 Personal Training
If you're passionate about fitness, you can offer personal training services. Personal training involves tailoring fitness programs to meet clients' individual needs and goals. It requires constant learning and adapting to new fitness trends and techniques. For example, offering specialized training such as high-intensity interval training (HIIT), functional training, or rehabilitation exercises. Furthermore, building long-term relationships with clients through trust and support, leading to an extended client base and increased revenue.
Personal training offers flexibility in terms of setting your own schedule. You can choose to work part-time or full-time, depending on your availability and preferences. You can also train clients at home, in a gym, or even at a park. This flexibility allows you to balance personal commitments while pursuing your passion for fitness. Additionally, the income potential in personal training can be substantial, especially as you establish a solid client base and gain expertise. By offering individual sessions, group classes, or even online coaching, you can diversify your services and increase your earning potential.
For individual personal training sessions, rates typically range from $50 to $100 per hour. Factors that can influence your rates include your level of experience, specialized certifications, location, and the demand for personal trainers in your area.
#10 Online Tutoring
With the rise of e-learning, online tutoring has become a popular side hustle. Online tutoring goes beyond teaching subjects. It's about leveraging specialized knowledge to offer students a tailored learning experience. For instance, assisting students in complex subjects or providing personalized guidance to suit their learning pace and style. Moreover, developing engaging teaching methods or resources to make learning more interactive and comprehensible for students.
You can offer tutoring services in a variety of subjects, from academic subjects to music or language lessons. You can advertise your services on social media or through tutoring platforms like MyTutor or TutorMe. In fact, tuition teachers are one of the higher paid earners in Singapore, especially if you have a very strong niche and a good clientele. For subjects like mathematics, science, or languages, hourly rates can range from $30 to $70, depending on your qualifications, level of expertise, and the complexity of the subject. Helping others learn and succeed while boosting your own finances? It's a win-win situation.
Tips for a Successful Side Hustle:
Embarking on a side hustle journey in Singapore can be both exciting and rewarding, but success often hinges on strategic planning and execution. Here are invaluable tips to ensure your side hustle not only thrives but becomes a substantial source of income:
Strategic Time Management:

Efficiently balance your side hustle with other commitments by developing a realistic schedule.
Identify peak hours or periods of productivity to optimize your efforts.
Learn how to effectively manage time and maximize your earning potential.

Diversify Your Skills:

Explore opportunities to expand your skill set, enhancing your versatility in the side hustle landscape.
Embrace continuous learning to stay relevant and competitive in your chosen niche.
Cultivate a diverse skill portfolio to open up various income streams.

Brand Yourself Effectively:

Develop a strong personal brand to stand out in a crowded market.
Craft a compelling narrative that showcases your unique strengths and offerings.
Leverage social media and online platforms to enhance your visibility.

Financial Literacy and Planning:

Gain a thorough understanding of your side hustle's financial implications.
Implement a budgeting strategy that accommodates both business expenses and personal financial goals.
Prioritize savings and investments to secure a stable financial future.

Customer Relationship Building:

Prioritize building strong relationships with clients or customers.
Seek feedback and adapt your services based on customer preferences.
Foster a positive reputation to attract repeat business and referrals.

Adaptability in the Digital Landscape:

Embrace digital tools and platforms to streamline your side hustle operations.
Stay abreast of technological trends relevant to your industry.
Utilize online resources to enhance your efficiency and reach a wider audience.

Networking and Collaboration:

Actively engage in networking events or online communities related to your side hustle.
Explore collaboration opportunities with other side hustlers or businesses.
Establishing a supportive network can lead to valuable insights and growth.

Set Realistic Goals and Milestones:

Define clear, achievable goals for your side hustle.
Break down larger objectives into manageable milestones.
Regularly assess your progress and adjust your strategy accordingly.

Legal Compliance:

Understand and adhere to the legal requirements associated with your side hustle.
Ensure proper registration and compliance with relevant regulations.
A legally sound operation is key to long-term success.

Continuous Self-Motivation:

Cultivate a resilient mindset to navigate challenges inherent in the side hustle journey.
Establish self-motivational practices to stay focused and driven.
Celebrate your achievements, no matter how small, to sustain enthusiasm.
Remember, these tips are just the tip of the iceberg when it comes to achieving side hustle success. For an in-depth exploration of insider tips and secrets to unlock your side hustle wealth in Singapore, check out my comprehensive guide: 10 Insider Tips: Secrets to Side Hustle Wealth.
Start Earning
There are plenty of side hustles you can start in Singapore to make some extra money. Whether you're looking to earn a few hundred dollars or a few thousand dollars, there's a side hustle out there for you. By starting a side hustle, you can improve your financial situation and gain new skills and experiences. Besides earning extra income, it is also important to cut down on your expenses. If you're interested to learn more about how you can have more with less, do read my ultimate guide on how to save money in Singapore.
Read more: 5 Creative Side Hustles for Extra Income in Singapore
FAQs
Do I need any special skills to start these side hustles?
While some side hustles may require specific skills, many can be started with little to no experience. For example, becoming an online marketplace seller or offering pet-sitting services doesn't require extensive training. However, skills like graphic design or personal training may require a certain level of expertise. The key is to leverage your existing skills and passions while being open to learning and improving along the way.
How much can I expect to earn from these side hustles?
Your earnings will depend on various factors, such as the time and effort you put in, your rates, and the demand for your services. It's possible to earn a few hundred dollars per month with consistent effort. Some individuals have even managed to generate a few thousand dollars by excelling in their chosen side hustle. Remember, the more dedicated and resourceful you are, the higher your income potential.
Are these side hustles legal in Singapore?
Yes, these side hustles are legal in Singapore as long as you comply with relevant regulations and taxes. It's essential to understand the legal requirements, such as registering your business or obtaining necessary licenses if applicable. Stay informed and ensure you operate your side hustle within the legal framework to enjoy a hassle-free income stream.